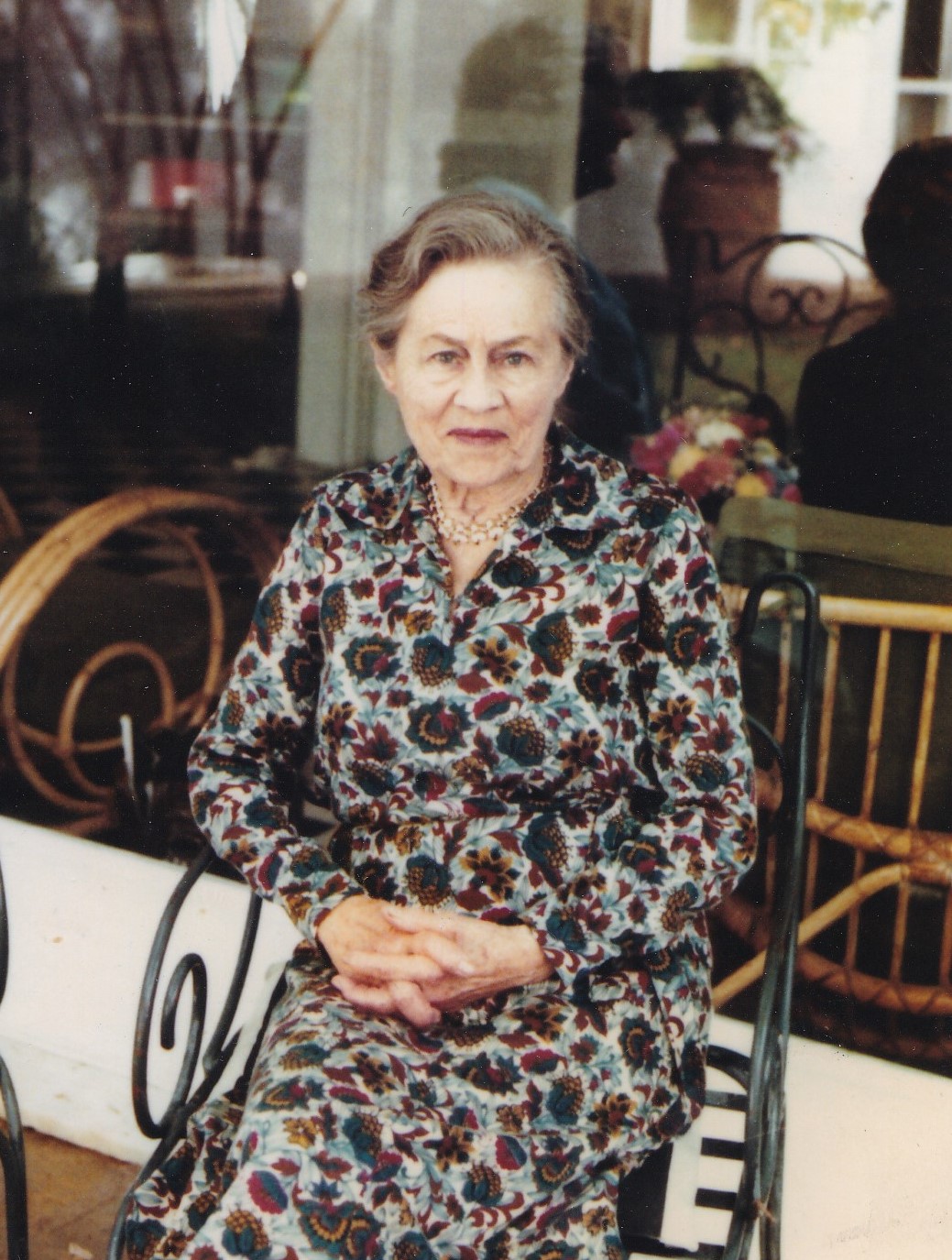 Leila St John
Born May 7, 1903; Died September 19, 1996
Extract from biography
Arising out of the concerns of the National Council of Women for children's literature and the lack of public libraries for children, and following the pattern of an earlier NSW group, Leila St John, Ada Norris, Ethleen Whitney-King and Nance Donkin drew together in 1954 a group to found the Children's Book Council to promote books and libraries for children. Her own children had loved books, cutting their teeth on Babar, A. A. Milne and Dr. Doolittle. She wanted this benefit to be available for every child. But there was no library in south Camberwell. So she, with others, began a great work for the children of Victoria.
Later Leila instigated the annual Christmas Book Appeal for children in care. Mostly in those days that meant institutional care. The aim was to provide each child with a book as a Christmas gift. The book was to be new and not a hand-me-down and, where known, it would reflect the child's interests. It was Leila's special touch that insisted that each child's name would be inscribed on the fly leaf. For this community service she was awarded the British Empire Medal.
The Leila St John Award is an annual award of the Victorian Branch of the CBCA. It is awarded for services to children's literature in Victoria for the previous year.
Although usually awarded to an individual, it may be given as a joint or group award when deemed appropriate.
The Award is named after Leila St John, a founding member of the Victorian Branch, who played an active role for many years. Her particular contribution was the founding and running of the annual Christmas Book Appeal from 1954. The Appeal enabled the gift of a new book to all children in residential care in Victoria at Christmas. Leila continued to produce beautifully hand-written bookplates, inscribed each child's name and placed into each book, long after she left the committee.
The Award was first presented in 1999.
Nominations are now open for 2022 Award, which will be awarded in 2023.
The closing date is Tuesday February 28, 2023.
Leila St John Advice to Nominators

CBCA Vic Leila St John Award Nomination Form

Previous Winners (click on the highlighted names to read their citations)
2021 Leila St John Award Recipient

Paul Collins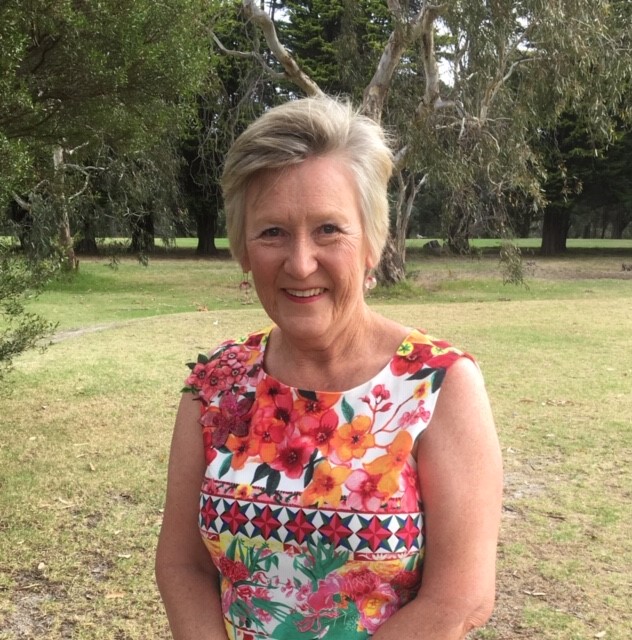 Christine Oughtred - 2020 Leila St John Award Recipient

Kathy Kozlowski - 2018 Leila St John Award Recipient, with her daughters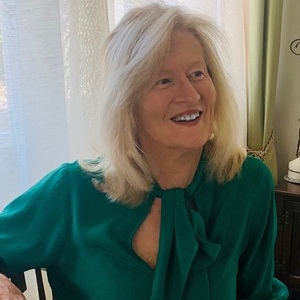 Geraldine Woolnough - 2017 Leila St John Award Recipient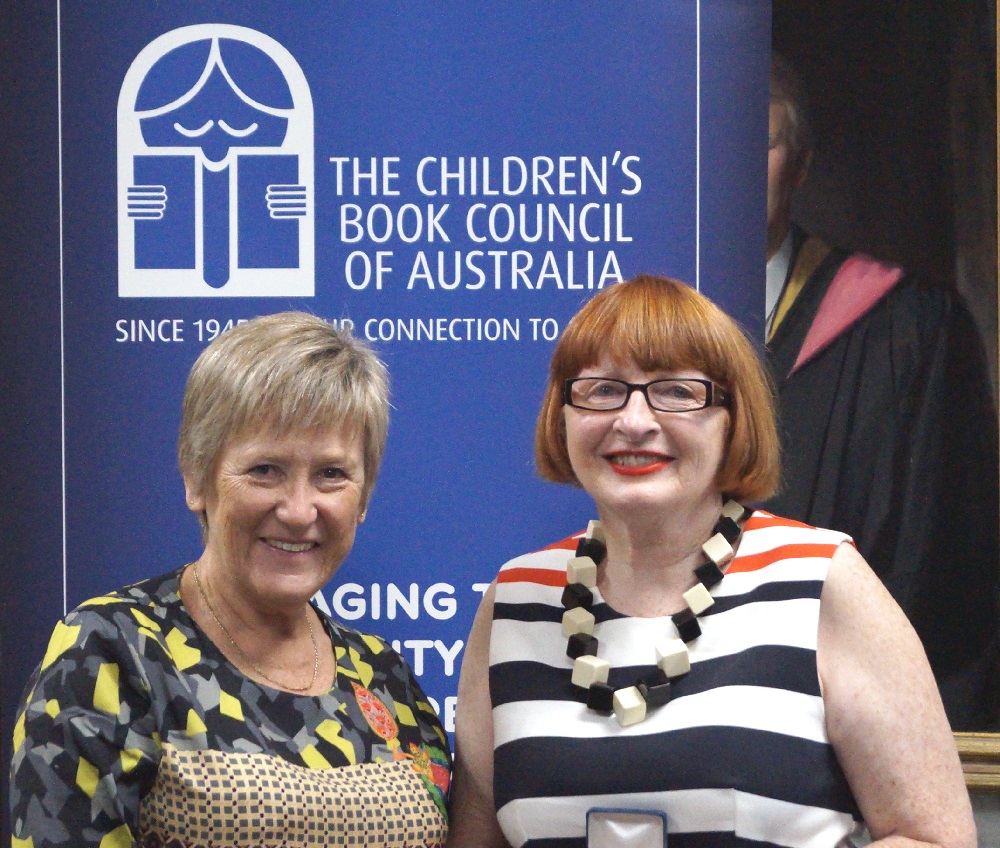 Christine Oughtred (2017 President) with Geri Coughlin - 2016 Leila St John Award Recipient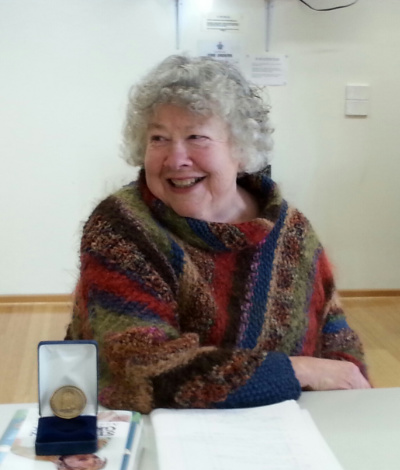 Virigina Lowe - 2015 Leila St John Award Recipient, with Christine Oughtred (2016 President)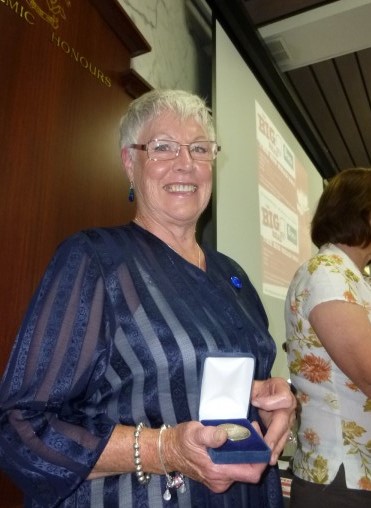 Pam Horsey - 2010 Leila St John Award Recipient
Left to Right - Ann James & Ann Haddon (joint 2001), Bea Fincher (1999), Pam Macintyre (2008), Albert Ullin (2009), Ann Hanzl (2007), Moira Robinson (2000) & Nell Bell (2005)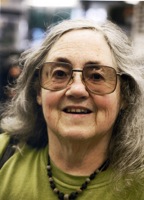 Jo Goodman - 2014 Leila St John Award Recipient