2020 Shadow Judges: Older Readers
The 2020 Book of the Year for Older Readers shortlist is made up of the following titles:
The Boy Who Steals Houses
How It Feels To Float
Ghost Bird
When the Ground is Hard
Four Dead Queens
This is How We Change the Ending
You can see what our incredible shadow judges thought of each of these books below.
Books in the Older Readers category can be fiction, drama or poetry. They are books that should be suited (in style and content) for young readers who are in secondary school. Ages 13-18 years.
If you would like to check out the 2020 Notable Books, you can find the whole list here.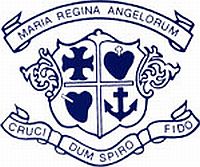 Loreto College, Ballarat
Lucy - Rating 3.5/5
When The Ground Is Hard is written by author Malla Nunn, who was born and raised in Swaziland. The coming-of-age tale follows Adele Joubert, a mixed race girl, as she navigates through a world filled with stereotypes and prejudices of colour and race. Adele and her friend Lottie face the hardships of a teenager at boarding school, social hierarchy as well as rules on gender.
I think the book offers a different perspective on important topics like poverty, race and family issues. I enjoyed how the friendship between Adele and Lottie developed, especially how they were able to bond even though they had completely different personalities. I appreciated the character development that Adele had and how towards the end she begins to acknowledge and accept differences. However, I felt that the book was not exciting enough for me, the climax was a bit underwhelming. The major events mentioned in the blurb do not appear until the book is almost over, which was quite disappointing.
Overall, I feel like the book contains important themes and messages and conveys them in a way that even young readers would understand. Personally, the book is not among the writing styles that I normally prefer but I would still recommend it for other people to read.


No-Spoiler Review by Cass
... I don't usually read books like this or ones with realistic themes that delve into gritty aspects of life as I think I won't enjoy them.
When I started to read This is how we Change the Ending however, I quickly became hooked...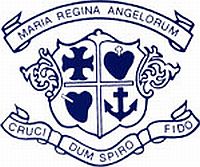 Loreto College, Ballarat