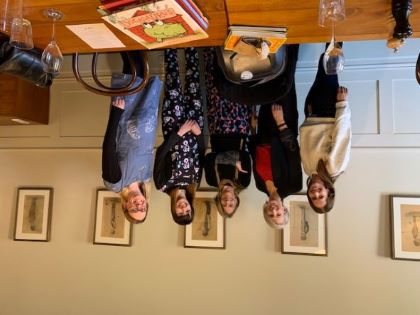 After two years of waiting, the Maurice Saxby Creative Development Program has been successfully completed, and the four mentees were very appreciative all the activities and events they attended.
It has been a very busy and fulfilling time for the organisers (Pamela Horsey and Helen Chamberlin) and the mentees, and we thank the Copyright Agency Cultural Fund for helping to make it all possible. We now look forward to seeing published books by our mentees to follow in the tradition set by our past mentees.
View more details and pictures under our Programs and Mentorships Tab.
* * * * *
View all news items